I have been following the evolution of music in my own way. I can authoritatively say that music has come from a long way and it is even evolving more. We should expect more to happen in the near future even I give a standing ovation to the current crop of bands and musicians. There is more to hope for and to look forward to especially if the upcoming artists keep up the pace of their predecessors. Having been in the revolution of rock music of the 1980s, I have a few issues to indicate especially based on new wave music.
New wave music was very significant towards the end of the 1970s. The genre included everything that was after the punk movement. Majority of us in those times thought that the movement was a perfect replacement to rock and mainstream pop. I was excited and breathed a deep sigh of relief. This is because I was not getting along well with the punk movement and I badly needed a change in the music genre that was in existence at the time. Power-pop came up. Art rock. Acid-punk, a variety of keyboards, and neo-psyche Delia. I saw that post punk and new wave were almost interchangeable in the year 1977.
By the time we reached the early 80s, new wave music came on top since post punk went off the scene and I loved the change. I was thrilled to see harder-edged bands divide post-punk movement so as to usher in new wave music.
Grew Shaw who was a famous music commentator of my time indicated that there was widespread misconception that the new genre of music, new wave, was offensive, non-commercial, and raw.
As a matter of fact, I see new wave music as a widely recognized genre and it is a representation of the broader spectrum of music. This genre is indeed a breath of freshness and honesty in the musical arena. Moreover, I feel that new wave music has brought in a new sense of cultural inclusion hence increasing the relationship between the audience and artists. I can testify that this notion is new and it never used to exist in the early days. I think we all need to embrace such a dimension of music so that we may be united to promote the genres that enhance cohesion amongst various communities.
Moreover, I think that new wave brought in renewed vigor and energy in marketing hence making it easy for albums to sell. The marketing systems are incredibly good and well connected hence the benefits of music are reaped by the artists and not by any middlemen.
I think this is a brilliant idea which needs the support of all and sundry. New wave breathed hope to various bands which were independent during my time.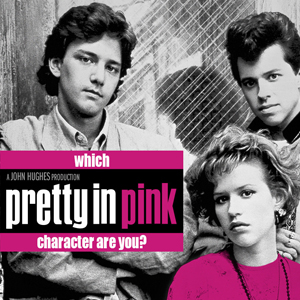 Such bands were only recognized in their villages and colleges, but new wave gave them an international look which was not happening before. New wave, according to me, is an idea which cannot be stopped.
One of the albums that I think was the best new wave album was pretty in Pink which was produced in the year 1986. Produced by John Hughes, the album was distinct and full of first class master of the new wave genre. To this day, I hear several musicians and bands often saying that they would want to produce a song that would resonate well with the feelings of John Hughes. He was such an inspiration of my generation. The song was written so as to be used in the production of a movie which John Hughes was co-producing. It is an international classic that has gained a global look making it famous more than the owner. I have seen many tracks in my writing of music, but I have not seen another than can unseat John Hughes's Pretty in Pink. The sound track of the song is endearing to my ears and it comes with a unique theme as you watch it. The taste of the song is certainly different and I would recommend it to anyone who loves new wave genre of music. New wave music certainly rose above the earlier versions of music and changed the way the contemporary artists play their music. I see that music is surely headed the right direction.